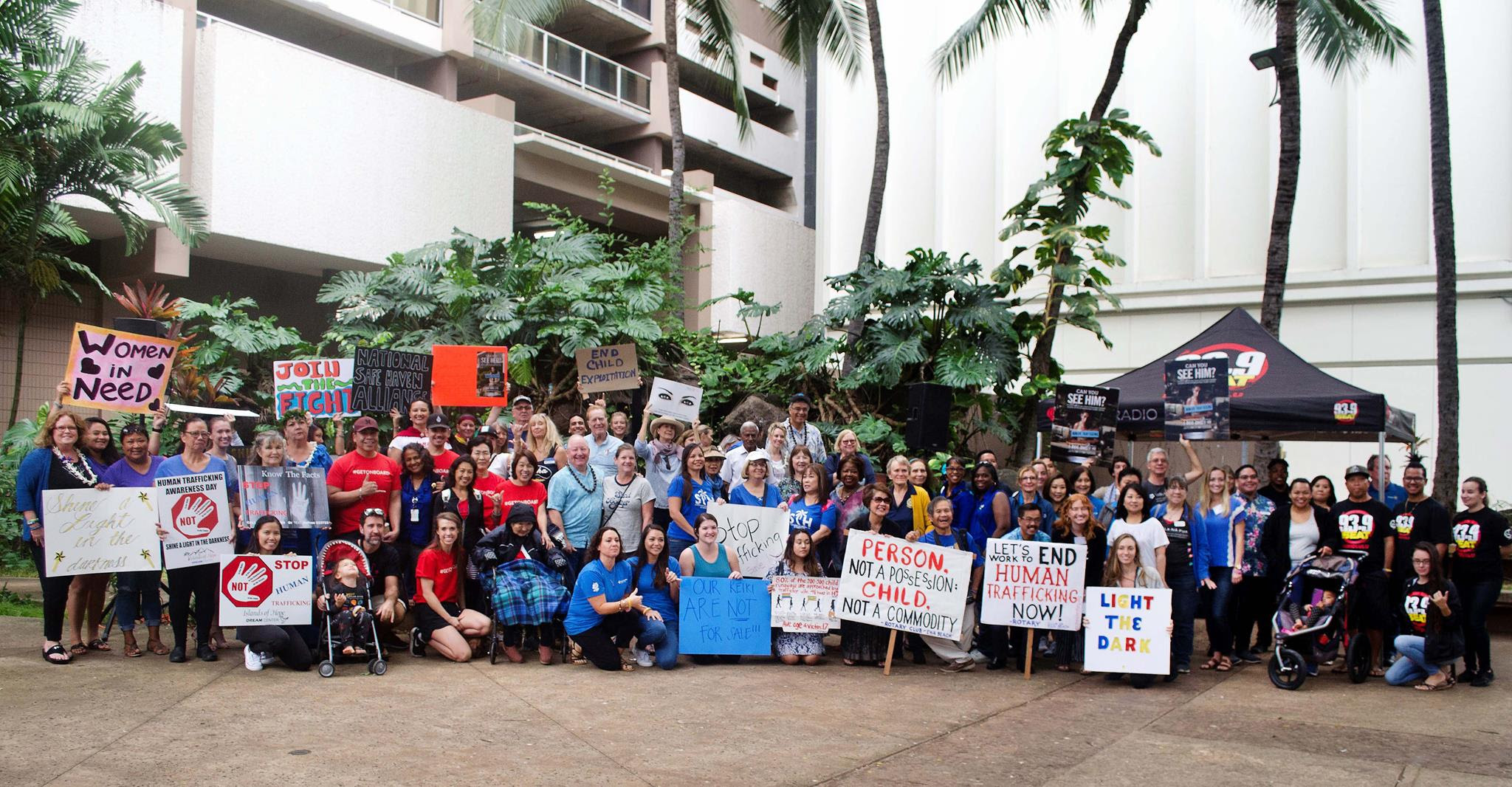 This year is off to a wonderful start! 2018 was a year of innumerable blessings with our April 2018 Ground blessing and commencement of renovation of pearl haven, the growth and expansion of our in school education prevention programs, trainings, and in the Starfish Mentoring Program. We were able to expand our collaborative partnerships and increase our impact by working closely with other community-based organizations. Our diverse board of directors and advisory board members continues to, and we are excited for the depth of leadership and expertise they are contributing to this critical mission and our programs.
Advocacy and Awareness Around the Issue of Child Exploitation
As we run into 2019, I am excited for the many opportunities that lie ahead with furthering the advocacy and awareness around the issue of child exploitation in America both locally and nationally. I truly believe that we exist as an organization to have a worldwide impact around the response to child trafficking. As I interface with many leaders in the anti-trafficking space around the globe, it becomes clearer to me every day that we have to continue to be strategic and think outside the box to create a sustainable response to exploitation and drive the cultural shift needed in America towards the trafficking of children. We are planting seeds through every conversation we engage in, and these seeds are being taken around the world. This sparks the changes that are needed on a large scale. Despite being out in the middle of the Pacific Ocean, we have reach and impact that is sending a title wave of change around the globe that is dire for the freedom and protection of children.
Sex Trafficking Legislation
The tides are changing, the conversations are different, and there is an openness to the dialogue that has never been present before. Currently, in the legislative arena, there is proposed legislation geared towards creating a centralized database for tracking the number of cases reported in Hawaii and demographic information on victims, sex buyers and traffickers. It would also track the number of arrests, prosecutions, and convictions of people who solicit sex in violation of existing laws. There is also an important piece of legislation that would mandate statewide coordinated trainings for law enforcement personnel and the legal community. Hawaii is one of 12 states that have not enacted laws to require public agencies to receive human trafficking training. Ho'ola Na Pua continues to support these efforts through written and verbal testimony.
Continued Care for Child Sex Trafficking in Hawaii
There are significant opportunities in continuing to build the continuum of care needed for the children in Hawaii. This year we are focusing on our programmatic impact and measurement along with continued expansion and sustainability.
Continue to reduce trafficking vulnerability and demand through creative education, advocacy, and partnerships.
Continue to drive a cultural shift in reducing stigma around the issue of trafficking and being a thought leader in the anti-trafficking space
Expanding the much needed Starfish-HOKU group programming into more adolescent facilities both on Oahu and Hawaii Island.
We are continuing to increase the number of trained volunteers for in the Starfish Mentoring program as well as our educational advocacy program to deliver in school prevention education.
We are expanding in school prevention educational opportunities to Maui and Kauai.
Developing an advocacy agenda and engaging our volunteers and supporters to be a part of the needed legislative changes.
We are developing and cultivating more partnerships and collaborative opportunities- because together our impact is greater!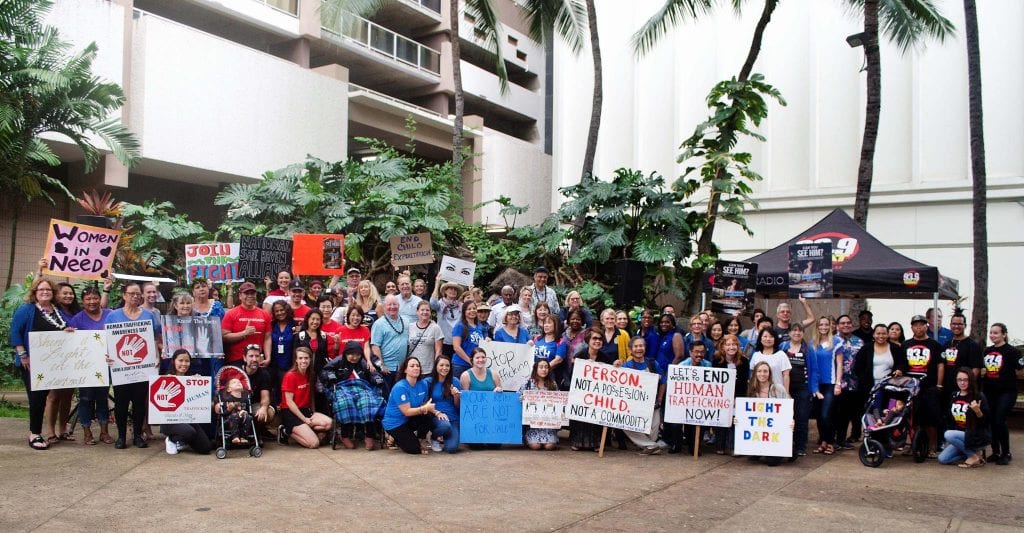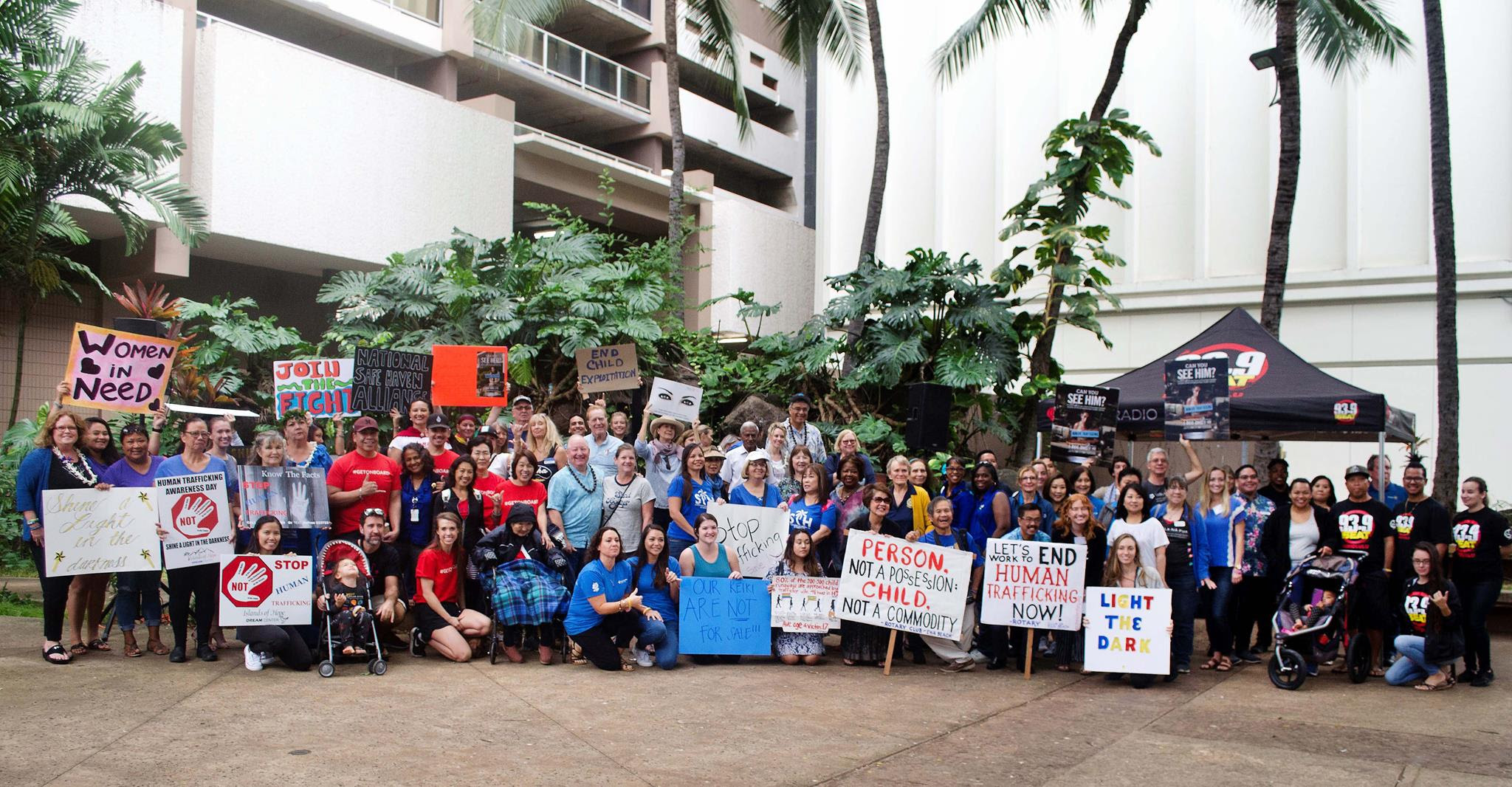 We think and dream BIG. Our staff continues to grow in diverse professional makeup and expertise.
Pearl Haven Sex Trafficking Shelter
Pearl Haven is in renovation phase 3 of 6, and we are near 50% of our project cost raised. We are so thankful for the MacNaughton Foundation and John Dean along with many others who in the fourth quarter of 2018 contributed significantly to helping keep construction moving forward at Pearl Haven. We are at a critical step in this project development and are working on securing an operational partner for the services to be provided on the campus. We believe in quality programming to ensure a sustainable and robust program. The community and national support around the need for a place like Pearl Haven continues to increase and recognition of the level of trauma interventions are becoming apparent. We will do this- Pearl Haven will be completed, and it will be the needed safe space for the girls we serve!
I am forever grateful for your support, encouragement, and for believing in what WE can accomplish together. We have lit a spark that is spreading, and many are joining not only in conversation but also in engagement. We are looking forward to a productive 2019, meeting our goals, exceeding last years impact, and rooting our programmatic efforts. I am honored to be able to continue to do this work, to provide leadership in this space, plant advocacy seeds, and inspire generations of justice seekers.
With a grateful and expectant heart!
– JESSICA MUNOZ
---
Jessica Munoz is the Founder and President of Ho`ōla Nā Pua.  She is also a practicing Nurse Practitioner in Hawaii. While working as a pediatric crisis nurse, Jessica encountered first-hand the brutality and traumatizing effects of sex trafficking on children and young women. She recognized the need for a comprehensive system of care specific to meeting the unique needs of girls who have been sexually exploited. In 2011, Jessica volunteered with a mainland-based organization hoping their stated mission to build a home for trafficked girls would be successful. In 2013 Jessica and members of Ho`ōla Nā Pua decided that in order to complete their mission they needed to be independent, Hawaii established, and focused on their four core program areas of Health, Education, Advocacy, and Reintegration. Ho`ōla Nā Pua was founded on the core premises that sexually exploited children require a safe refuge and comprehensive renewal services tailored to their individual needs.