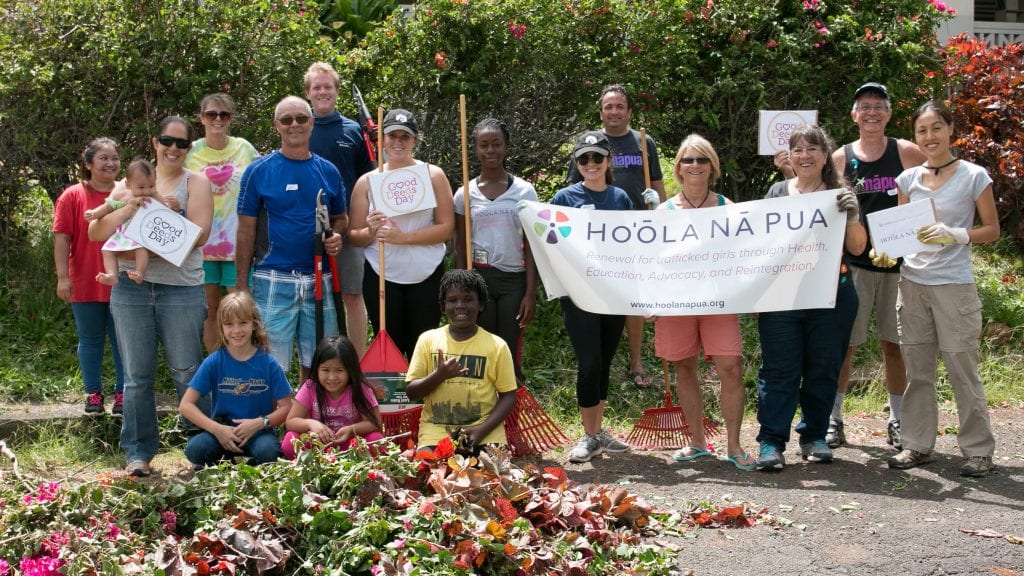 On Saturday, April 1st, volunteers from around the island gathered to give back to the community in celebration of Good Deeds Day. Created in 2007, this annual, global event celebrates the power of volunteering and giving.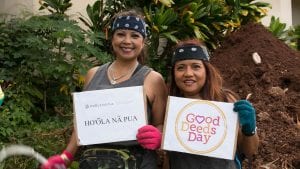 During last year's event, over 100,000 volunteers gathered in 75 different countries. According to the organization's website, "Good Deeds Day is an annual tradition of good deeds. All over the world, hundreds of thousands choose to volunteer and help others, putting into practice the simple idea that every single person can do something good, be it large or small, to improve the lives of others and positively change the world."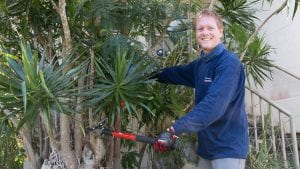 This year, Ho'ola Na Pua volunteers gathered at Pearl Haven's campus for a site clean-up. Approximately 20 individuals donated their time and energy through mowing grass, trimming hedges, raking leaves, and other landscaping needs.
Both young and old participated; some tackled a weed whacker for the first time, while others found their nemesis in vicious thorny bushes, but each found their niche among the team that sprawled over the property. In the end, Pearl Haven received a much-needed pruning from many caring hands.
Ho'ola Na Pua is grateful to each volunteer who dedicated their Saturday morning to doing good deeds at Pearl Haven.