HNP welcomes new board member, Attorney Bill Placke.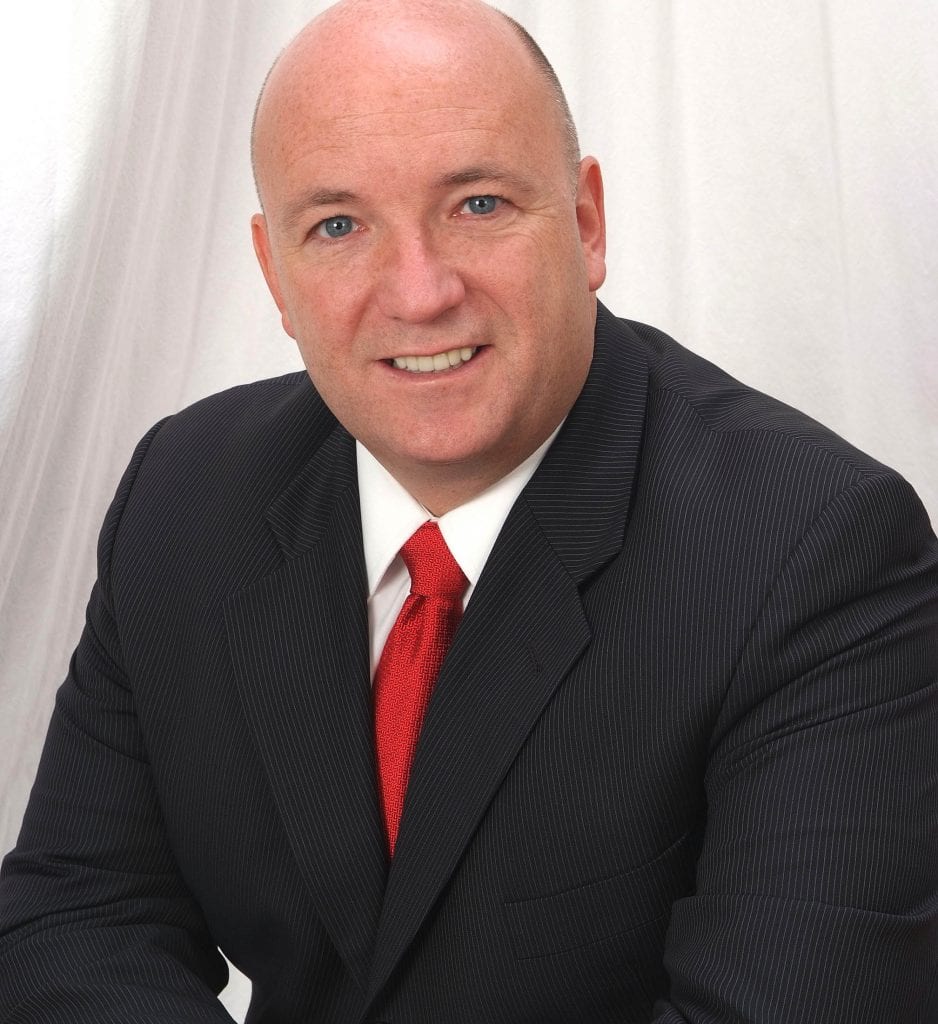 June 10, 2017 – Denver, Colorado
Following on the increase in exposure and nationwide interest from two of CBS® Hawaii Five-O episodes featuring Ho'ōla Nā Pua this season, HNP is expanding its outreach in the U.S. by adding Board Member Bill Placke.
Ho'ōla Nā Pua a Hawaii based non-profit organization, which means New Life for our Children in Hawaiian, announces that Denver based technology executive and attorney Bill Placke recently joined the 11 person Board of Directors. Placke will play an important mission in expanding HNPs reach to help child victims of sex trafficking, increasing awareness of HNP's one-of-a-kind residence based rehabilitation located in a peaceful and remote setting on Oahu, and advancing the mission of HNP by increasing partnership and donor opportunities.  The exposure to HNP's facilities and mission through two episodes on CBS®' Hawaii Five-0® have led to hundreds of inquiries from across the nation as to how people can volunteer, donate and help with the mission. Placke will help guide the expansion of the mission.
HNP provides renewal for trafficked girls through health, education, advocacy, and reintegration.  HNP's vision provides girls who have been commercially, sexually exploited with a path to restoration and healing from trauma, an increased sense of self-worth, and the confidence and ability to successfully reintegrate into the community. A critical piece of HNP's future is renovating Pearl Haven, its existing building on its 12 acre site on Oahu into a state-of-the-art comprehensive residential facility where girls can recover in a tranquil and safe environment.
Placke stated:
"I am grateful for the opportunity to contribute to the mission of HNP as it looks to bring new approaches to restoring the mental health and self-dignity of the most vulnerable members of our society.  I can think of no better cause than the protection of society's most vulnerable, it's children. When that protection fails, it is our duty to do everything we can to restore that individual. Ho'ōla Nā Pua's approach to anti-child trafficking is both comprehensive and innovative. HNP is working with federal, state and local law enforcement and emergency medical care providers in victim identification while working with various foundations and state agencies in funding its work. I look forward to helping expand the reach of HNPs mission."
Jessica Munoz, Founder and President of HNP stated:
"We are delighted that Bill has joined our Board of Directors to assist us in expanding our service opportunities and mission. His many years' experience working and partnering with federal agencies, the corporate sector, global law firms and global entities will be a major help in expanding HNP's mission to restore victims of sex trafficking. We look forward to his many contributions."
Ho'ōla Nā Pua (https://hoolanapua.org/ ) is a Hawaii based 501(c)(3) non-profit organization with a Gold rating from GuideStar® charity watchdog. HNP is committed to the renewal of commercially trafficked girls through health, education, advocacy, and reintegration. HNP's vision is to provide girls who are rescued or escape from the abuse of sex trafficking with a path to restoration and healing from their trauma, an increased sense of self-worth, and the confidence and ability to successfully reintegrate into their family and community. HNP's Pearl Haven Facility, a state-of the art residence recovery facility, is currently undertaking a $7.8M restoration and will expand HNP's ability to serve more victims in a peaceful and restorative center on 12 acres on Oahu ."
HNP currently partners with agencies and organizations on prevention and recovery the Department of Homeland Security Investigations, the Federal Bureau of Investigations, the Children's Justice Center, Child and Family Service, Pacific Gateway Center, Honolulu Police Department, Made in Hope, Bobby Bensen Center, and the many health care systems in Hawaii.
Placke is a senior executive with over 25 years' experience in cable, technology and software. He most recently served as Executive Vice President of Corporate Development and General Counsel at an early stage software and network company in Silicon Valley.  Prior to this he was the Executive Vice President, General Counsel and Company Secretary of a publicly listed digital media company. Placke has served in executive positions at Charter Communications and Liberty Global.  Prior to entering the corporate sector Placke was an attorney with the law firm of Roberts, Sheridan & Kotel in New York (now Dickstein, Shapiro) and Clifford Chance, LLP, one of the largest law firms in the world.  Placke has served on the Board of Directors of companies in the US, Netherlands, UK, Ireland and France.  Placke earned his BS in Business Administration from the University of Dayton, his Juris Doctor from St. John's University and a Post-Graduate Diploma in European Community Law from the University of London, King's College.  Placke lives in Denver.