HNP welcomes new board member, Senior Vice President and Director of Business Banking at Central Pacific Bank, Susan Utsugi.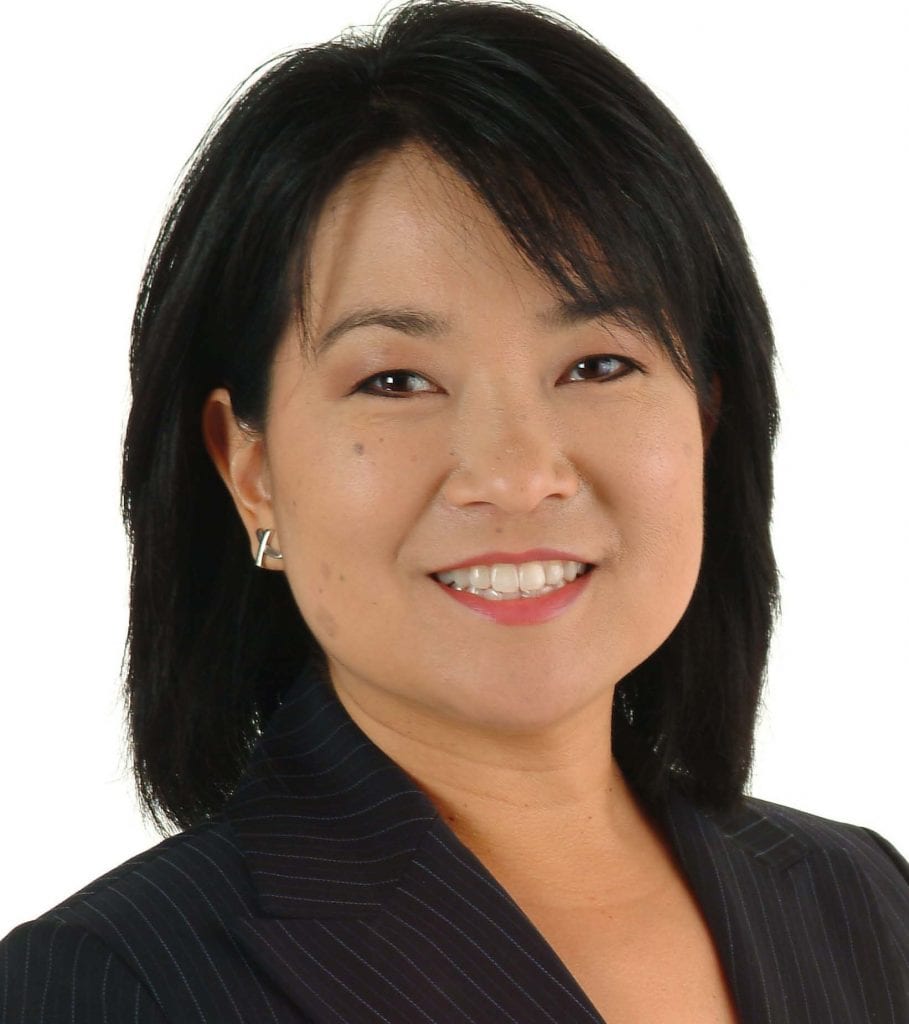 June 23, 2017 – Honolulu, HI
Ho'ōla Nā Pua (HNP), a local non-profit organization, announces that Hawaii's own Susan Utsugi, Senior Vice President and Director of Business Banking at Central Pacific Bank, recently joined their eleven-person Board of Directors.
Utsugi will play an important role in expanding HNP's reach to support child victims of sex trafficking, increasing awareness of HNP's development of Pearl Haven their residential program, and advancing the mission of HNP by increasing partnerships and donor opportunities. Ultimately, Utsugi's distinctive position as a local, prominent businesswoman will reinforce HNP's commitment to confronting the issue in Hawaii in particular, strategically, sustainably, and with solid financial oversight.
Translated to "New life for our children," Ho'ōla Nā Pua is a Hawaii-based 501(c)(3) non-profit organization with a Gold rating from GuideStar® charity watchdog. HNP provides renewal for trafficked girls through health, education, advocacy, and reintegration. HNP's vision provides girls who have been commercially, sexually exploited with a path to restoration and healing from trauma, an increased sense of self-worth, and the confidence and ability to successfully reintegrate into the community.
Utsugi stated:
"I am honored and grateful for the opportunity to contribute to the mission of Ho'ōla Nā Pua'.  As one of many organizations and agencies that help our youth at risk in Hawaii, Ho'ōla Nā Pua' is focused on the healing and restoration of children who have been trafficked.  It is working across all sectors, both public and private, to increase awareness and identification of victims.  I look forward to being a part of Ho'ōla Nā Pua' and its work to provide the most comprehensive and effective healing services to youth who have been trafficked."   
Jessica Munoz, Founder and President of HNP stated:
"We are delighted that Susan has joined our Board of Directors to assist us in expanding our service opportunities and mission. Her many years' experience providing financial oversight and building collaborative partnerships in the public and private sectors will be a major help in expanding HNP's mission to bring healing to victims of sex trafficking. We look forward to her many contributions."
HNP currently partners with generous foundations like Kamehameha Schools, Liliʻuokalani Trust, Harold K.L. Castle Foundation, Consuelo Zobel Alger Foundation, AHL (Architects Hawaii Ltd), Aloha United Way, Friends of Hawaii Charities, and Women's Fund of Hawaii. To ensure it effectively supports prevention and recovery for affected children, HNP also partners with agencies and organizations like the Department of Homeland Security Investigations, the Federal Bureau of Investigations, the Children's Justice Center, Child and Family Service, Pacific Gateway Center, Honolulu Police Department, Made in Hope, Bobby Bensen Center, and the many health care systems in Hawaii.
Susan Utsugi is a Senior Vice President & Director of Business Banking at Central Pacific Bank. Utsugi manages the Business Banking Division, which is comprised of 23 team members across the State. With 30 years of banking experience, Utsugi held positions as a Community Banking Region Manager, Senior Commercial Banking Officer and Branch Manager. Utsugi holds a bachelor's degree of Business Administration in Finance from Seattle University and is a graduate of Pacific Coast Banking School. Utsugi currently serves as Secretary of the Board for Hale Kipa, Advisory Board Chair for Patsy T. Mink Center for Business and Leadership, and Treasurer for Hoops 4 Christ Hawaii. She was the 2008 SBA Small Business Advocate of the Year – Women in Business Champion – City & County of Honolulu and 2017 PBN Women Who Mean Business Women To Watch. She resides in Aiea with her husband, Jim Utsugi and has two daughters.