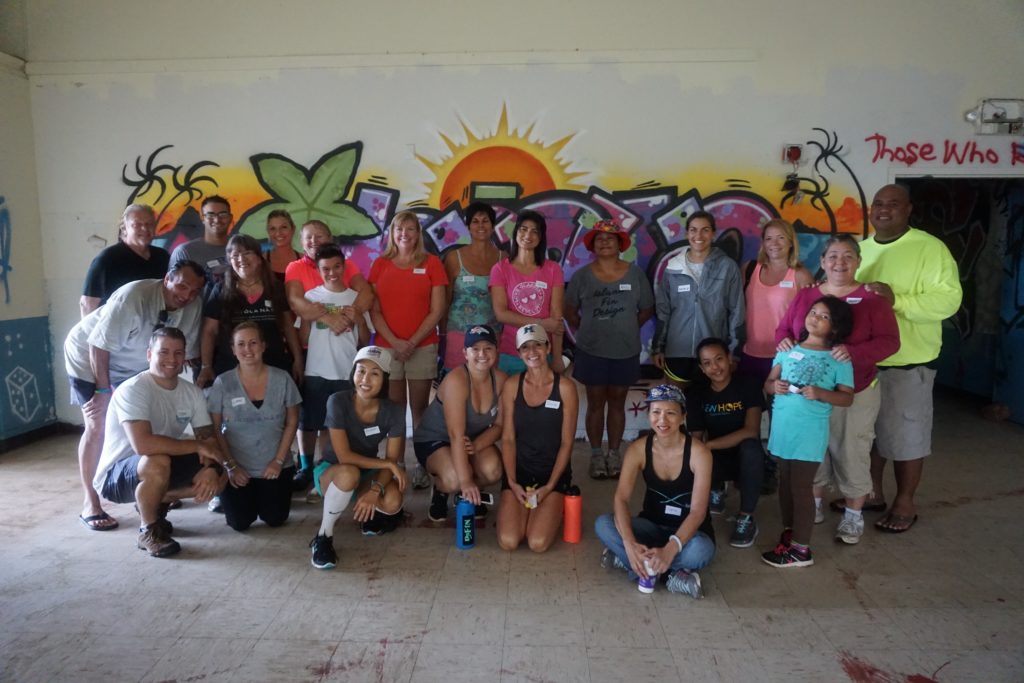 On Saturday, October 29th, volunteers gathered at Pearl Haven's campus for Make a Difference Day 2017. For 16 years, this annual day of service has brought U.S. communities together with the simple goal of improving the lives of others.
Persevering through heavy rain, over 25 volunteers spent their Saturday morning trimming hedges, mowing lawns, and weeding. The group also toured the existing structure, learning about plans for renovation soon to take place.
Maintaining the grounds of Pearl Haven is crucial to the site's upkeep, and it serves to remind the surrounding community that Ho'ola Na Pua is actively committed to transforming the current site into a place of renewal and restoration.
In addition to Make a Difference Day, volunteers regularly take care of the grounds on scheduled maintenance days. Those interested can sign up to volunteer here and express interest in construction and property improvement.
Through acts of service, small and large, Ho'ola Na Pua's dedicated volunteers remain committed to making a difference in the lives of Hawai'i's children.