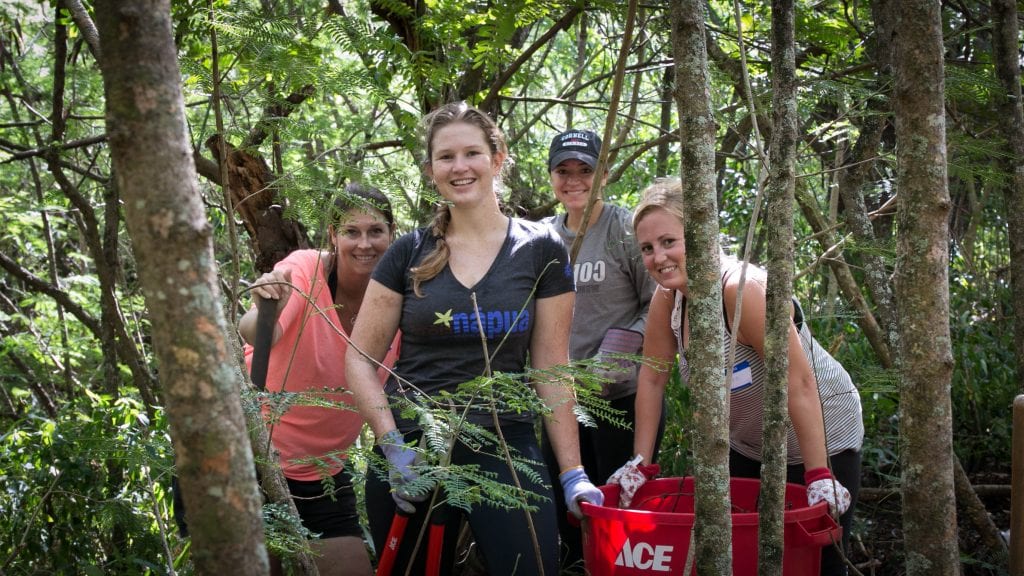 On October 22nd, Ho'ola Na Pua joined thousands of other service projects around the nation for Make a Difference Day.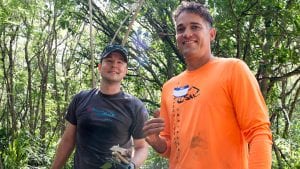 This annual event is held on the fourth Saturday of October, allowing people throughout the U.S. to make a difference in their communities. Here on Oahu, Ho'ola Na Pua held a landscaping and clean-up day on its Pearl Haven campus. Approximately 20 volunteers gathered to maintain the campus grounds and celebrate the hope that Pearl Haven represents for underage, female victims of sex trafficking.
Each group of volunteers tackled different needs around the site, including mowing the grass and cleaning up large amounts of refuse from a former squatters' camp. Significantly, these tasks serve not only an aesthetic purpose, but also a practical one. According to Board Member Mike Lyons, "Maintaining the site from a public perspective is important, as it lets people know we are there, active, and making Pearl Haven a reality."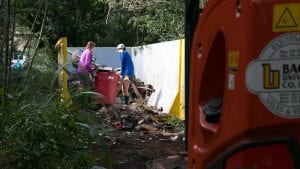 After the clean-up, volunteers toured the facility, witnessing firsthand the hope that it represents.
Although Make a Difference Day was a success, the story is not over for Pearl Haven. With construction still in the works, future clean-ups are anticipated, as is the need for volunteers willing to contribute their time. Will you join us in making a difference here on Oahu?