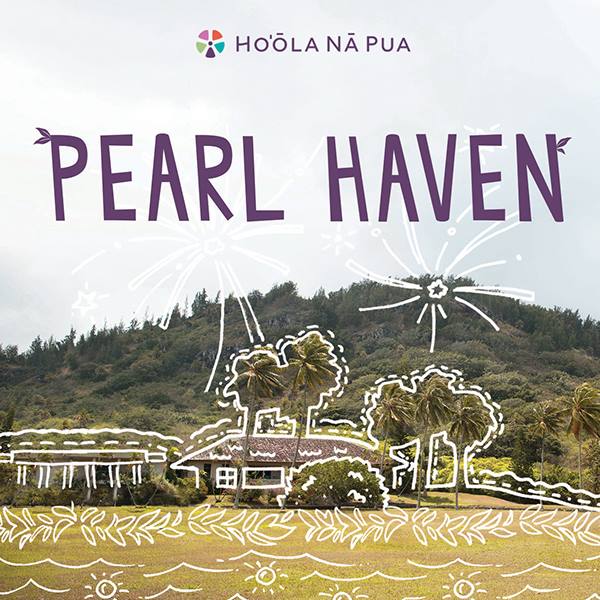 Pearl Haven is Hawaii's first long-term licensed residential special treatment campus for underage females rescued from sexual exploitation and is a sanctuary for healing and on April 10, 2018 we held a site blessing.
The site broke ground Tuesday April 1oth and has been in development for 3+ years. The first step in this process was receiving the land from Oahu's Department of Land and Natural Resources. They decided to award HNP the property in a long term land lease. Following the award of the lease we had to go through many state permitting processes to receive the certificates needed to begin our campus design. Over the past year we have gone through an extensive site development and campus design with our incredible partners at Architects Hawaii and Design Partners Inc who donated a combined $900,000+ in architecture and engineering services!
Pearl Haven is a beacon of hope for children who have been exploited. It will provide a safe and healing location where they can begin to process their complex trauma and receive the wrap around services they need.  Every day more and more children are being identified as victims of exploitation and the immediate and urgent need for having residential care as a placement option continues to grow. Rehabilitation for this population is essential for the long term health of the child as well as our community.
As of 2013, there are only around five homes specific to children who have been trafficked in the United States and most of the homes have around 6-8 beds. Pearl Haven, with 32 beds, will be a residential rehabilitation campus that will help to meet a national need for intensive therapeutic aftercare for this vulnerable population of children.
"Attention to the specific needs of sex trafficked children is essential. Pearl Haven will be a home that is a balance of safety and comfort". -Architect Hawaii's project manager Mariel Moriwake
Pearl Haven will be renovated to house these girls and offer the many services specific for sex trafficked victims including: individual and group therapy, clinical care, and family therapy. Pearl Haven will offer these girls critical life skills that include: academic education, personal care and protection, interpersonal skills, music, dance, and art and equine therapy.
"These girls will feel protected with enhanced security measures. They will also have space choices for personalization, retreat, and focused relaxation. Ahupuaa-inspired design elements and colors will create a non-threatening environment that feels calm and respectful." -Moriwake
About Pearl Haven
When the existing 20,000 square foot building is fully renovated the campus will provide an ideal location for a comprehensive program of trauma recovery and preparation for reintegration into the community. The Pearl Haven program is being designed to meet the unique needs of victims (ages 11-17) who have been sexually abused and exploited. Scheduled to open in 2019 with an initial census of 8- 12 residents, Pearl Haven will eventually have a capacity to serve up to 32 underage victims. In addition to the required State of Hawaii Department of Health special treatment facility license, the program will seek national accreditation. This specialized facility will be among the first of its kind in the United States and will accept applicants from all islands and from across the country.
The Importance of Individualized Comprehensive Care
Recovery from severe trauma requires a comprehensive and holistic approach to healing. A comprehensive assessment of each girlʻs physical, emotional, psychological, spiritual, educational, social and reintegration needs will be completed as part of the admission process. Each girl, and her family when appropriate, participate in the development of a comprehensive, individualized trauma recovery plan.
Based on research and emerging best practices in trauma recovery and specific intervention with sexually exploited adolescents, the range of interventions which may be incorporated into the individualized plan include group, individual and family therapy as well as adjunct therapies including equine, art, dance and music therapy, gardening therapy, health care, educational assessment and individualized learning plans, activities of daily living, and cultural learning activities. The Pearl Haven Program will be designed to equip residents with the coping skills, life skills, and education, needed for successful reintegration into their community. Transition and reintegration planning will be important elements of the program, including linking girls and their families with community partners whose services will support their successful recovery and reintegration.
The direct impact on exploited girls
When a girl walks into Pearl Haven, she begins restorative trauma therapy designed for sexually trafficked girls. She receives a comprehensive array of sex trafficking specific programming and services that include individual and group therapy, clinical care, spiritual services, and family therapy. At Pearl Haven she learns critical life skills that include academic education, personal care and protection, interpersonal skills, music, and art. There is a training kitchen and movement studio where she can learn how to cook and dance. Our program helps her develop self-value. She now believes she can achieve her goals and dreams, and embraces the value and meaning of her life. She is able to stay with us for up to 2 years.
Be part of the solution! It's with the dedication of our supporters that we are able to advance education, awareness, and action to provide restoration for children rescued from sexual exploitation. Whether you want to volunteer your time, voice, or resources, we've made it easy find a way to get involved with Hoʻōla Nā Pua.
---
You can help victims of sex trafficking. Donations for sex trafficking to Hoʻōla Nā Pua support Health, Education, Advocacy and Reintegration, which includes our Starfish mentorship program and sustains ongoing operating and Pearl Haven site development costs. Our Federal ID number (EIN) is 46-5139164. Your gift may be 100% deductible from your taxable income.